Tiempo de Lectura:
4
Min.
BitToons NFT
Now you can enjoy our editorial cartoon BitToons, NFT related to the theme of cryptocurrencies. From our illustrator and digital artist @NickoleNFT.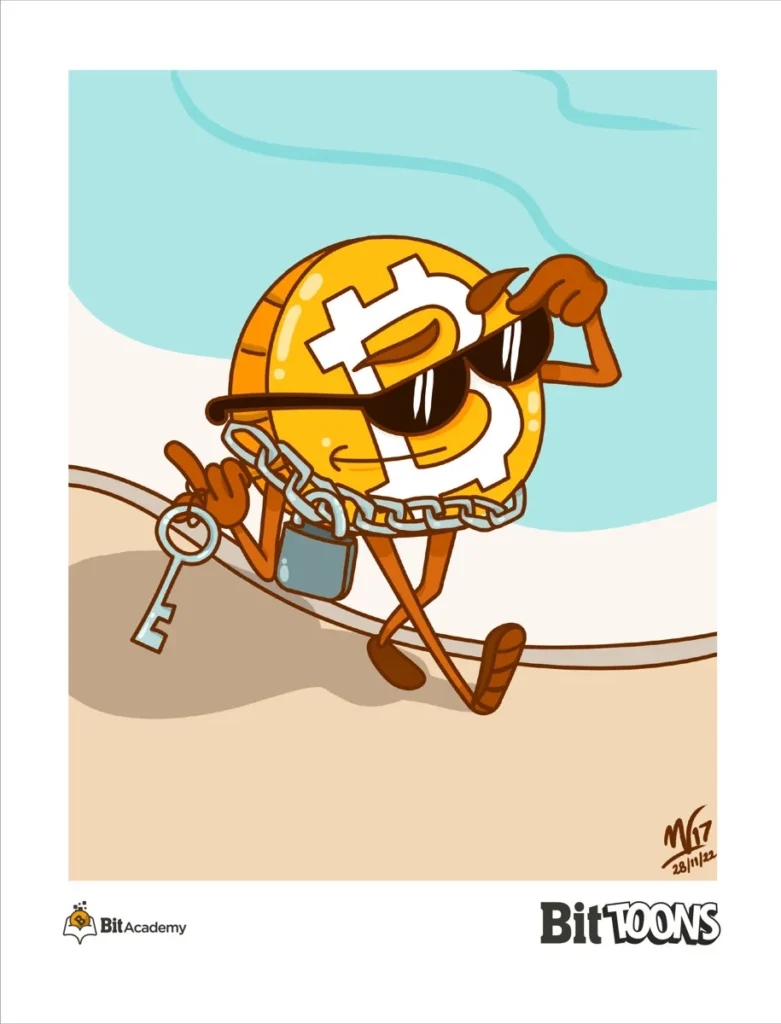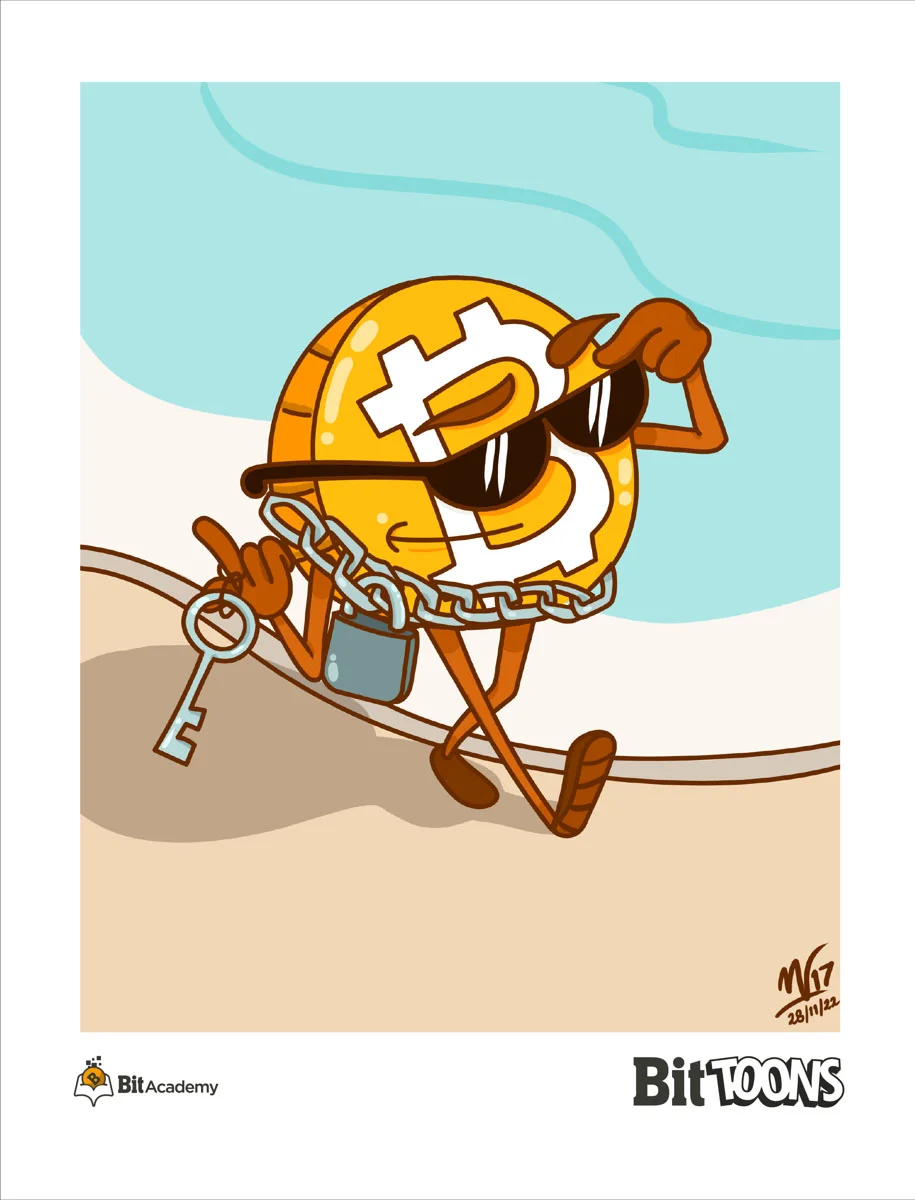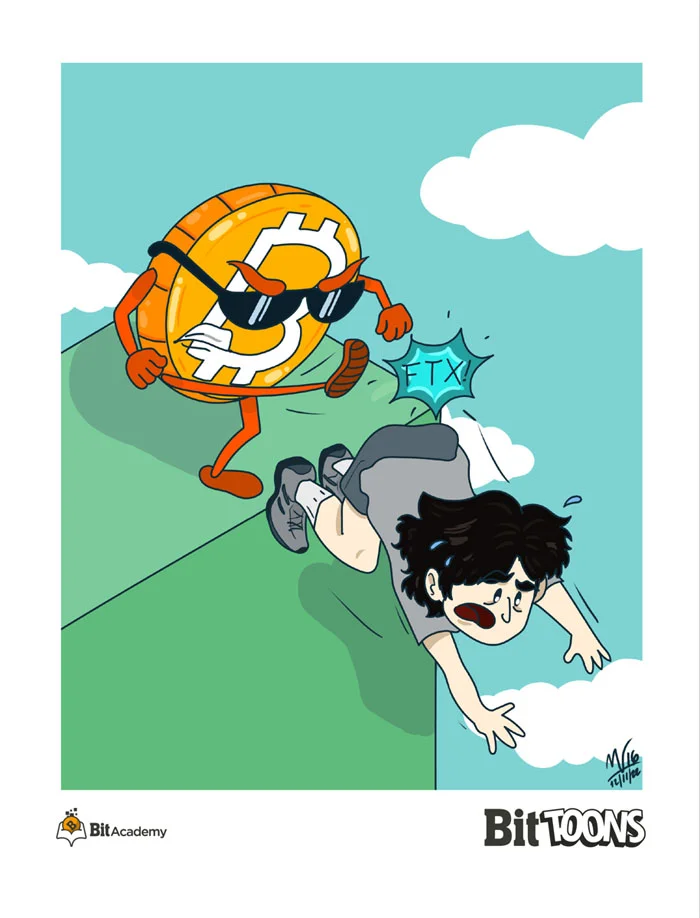 BitToons by @NickoleNFT
---
We will have a weekly publication of this type. You will be able to own this illustration minted on a NFT on the Stacks network (STX). Through the Gamma, platform, you will be able to participate in a weekly auction to become a collector of these pieces. In this link you can see the status of the current auction.
The average price of BitToons is currently 73.57 STX.
The cumulative amount of STX for the airdrop so far is: 58.068 STX
BitToons NFT airdrop rules for holders
After reaching 10 issues of BitToons, Bitacademyweb will give rewards to the holders of the collectible NFTs, the weekly editorial cartoon.
The rules to be part of the periodic airdrop are as follows:
The holder must bid for one NFT BitToons in the weekly auction, which is held on the Gamma.io platform and published on Bitacademyweb.
The minimum amount of each auction is established according to the average price of the last 100 auctions held. As of BitToons number 11, this modality is applied.
From the 11th BitToon onwards, the final amount of each auction starts to accumulate 10%, which will be the basis of the rewards for the NFT holders. In Bitacademyweb, the accumulated total will be informed.
Each holder will receive rewards proportionally to the current value of the NFT he/she owns. If you have several NFT BitToons, each one will receive rewards in the same way.
The rewards will be delivered in Stacks (STX) tokens, to the address that owns the NFT, when the cut or photo is taken.
A BitToons NFT must reach an age to qualify for airdrops. This means that when a new NFT is obtained in an auction, it must wait 10 additional auctions to have the same quality as the older holders. It is not limiting if the NFT was sold on the secondary market or no longer belongs to the user who obtained it in the auction. When the NFT reaches the age, the reward will be sent to the address that owns it.
Rewards or airdrops are activated when the airdrop threshold is reached within the age group.
The airdrop threshold is defined when the user who has the NFT with the lowest market value accumulates 5 STX.
The delivery of STX tokens will be made to each wallet that is a holder of a BitToons NFT from Bitacademyweb, within 48 hours after the airdrop threshold is reached.
Network commissions are charged to the amount of the reward that is delivered.
In this link you can see the complete collection in Gamma.io